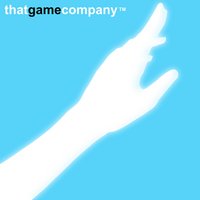 thatgamecompany is an independent American video game developer founded by Kellee Santiago and Jenova Chen. The studio is currently contracted by Sony Computer Entertainment to develop three PlayStation Network games. The first of these is Flow (2007), the second one is Flower (2009), and most recently, Journey (2012). The company currently employs twelve people.
Jenova Chen announced shortly after the release of Journey that their fourth game would be revealed sometime later in the year.
Ad blocker interference detected!
Wikia is a free-to-use site that makes money from advertising. We have a modified experience for viewers using ad blockers

Wikia is not accessible if you've made further modifications. Remove the custom ad blocker rule(s) and the page will load as expected.